More buyers and sellers throughout Southern Arizona
choose Long Realty and our agents.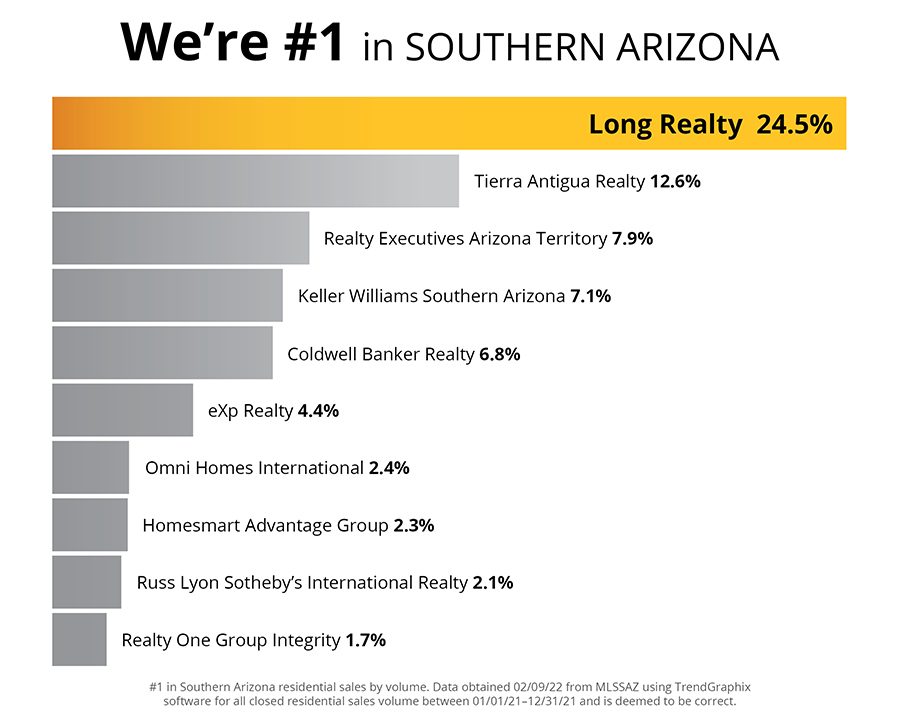 Long Realty signs are everywhere and for good reason. The hard work and dedication of our agents is reflected in Long Realty's reputation for professionalism and care in the community. When you become a Long Realty agent, you gain instant brand recognition and the benefits, as well as the responsibility, of that reputation from day one.
Simply put – when you join the company that does the most business, you get more!
More traffic to the offices during floor duty.
More open house opportunities.
More occasions to network with agents when matchmaking buyers and sellers.
More top agents to learn from and swap ideas with.
Let us show you how Long Realty can put more money in your pocket, more tools at your fingertips, and more support in your corner than you've ever imagined.